Grants for Small Businesses in Queensland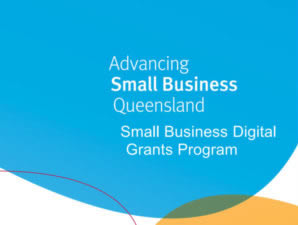 If you're considering creating or updating your digital marketing there's never been a better time.  Small businesses can apply for grants of up to $50,000 from the Queensland Government.
Business Boost Grant
Business Boost grants of up to $15,000 will help small businesses to improve their efficiency and productivity through organisational development and upgrades through automated software and CRM systems. Grants can be used for website development and upgrades, strategic marketing, training and coaching, advisory services and planning for business continuity and succession.
Launch date 20 July 2021 via the Business Queensland website.
We've helped numerous businesses successfully apply for Queensland Government grants. If you'd like specific advice or tips on how to secure a grant for your business email rich@mucho.com.au.
Request a proposal to complete your application
Please get in touch asap if you'd like a proposal from us to use in your application for the grant. It may take up to three working days for us to assess your needs, create a marketing strategy and write a proposal that will give your business the best ROI.
Contact Rich at Mucho by email now or call us on 0468 422 693.