About Mucho
Do you want to get the maximum bang for your buck when creating a new website for your business or start up? Then you've come to the right place because we'll design a professional, effective site to suit your budget. Most importantly, our websites stand the test of time and get results, so they offer a great return on your investment.
Mission statement:
To deliver high-quality, reasonably priced, professional websites, SEO and internet marketing services to small business owners;
To give our clients a competitive advantage;
To create websites that give our clients a fast return on their Web marketing investment;
To deliver a personal service to a small number of clients and build lasting professional relationships;
To offer the best value business proposition in small business web design, bar none.
Mucho was set up in July 2009 by Rich Candy after moving to Australia, but he's been working in website development and marketing since 1996, first in London and then in Auckland where he set up the successful web design agency Immedia in 1998.
Now based on the Sunshine Coast in Noosa, we take pride in giving excellent personal service, drawing on our skills and experience to provide the best solutions. Our mission for the last 16 years has been to give sound advice to our clients and design websites that look fabulous, are easy-to-use and stand the test of time.
We design top-quality sites at reasonable prices. Our aim is to fill the gap between the low-cost amateurs and the big-budget design agencies – we will make you look professional without breaking the bank. Our clients love us and most of our work comes through word of mouth because we are totally accessible, and will never accept a job unless we can give it our full attention and are confident that we can complete it to our high standards.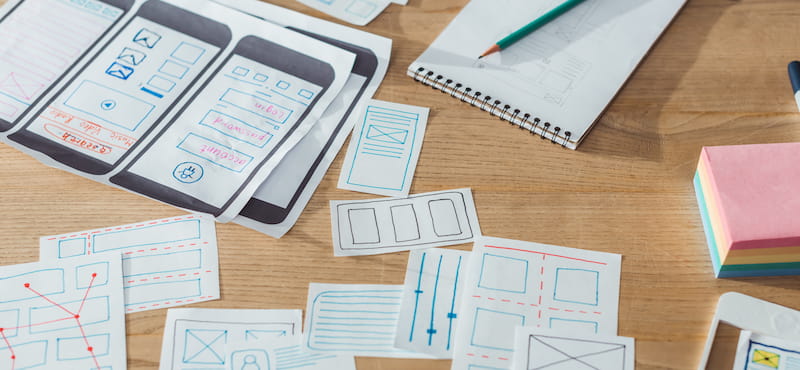 We've worked with clients in a wide variety of industries and have clients in New Zealand, Australia, Europe, South East Asia and Africa as well as many local clients on the Sunshine Coast in Queensland. Our list of satisfied customers has included Regional Development Australia, GlaxoSmithKline, Noosa Van lines, Craggy Range Winery, Global Organics, Stony Ridge Winery, The Conference Company, The International Language Company and Scooter Style.
If you'd like to find out what they have to say about us, just call us and we'll put you in touch with them. We know you'll love working with us as much as they do and we're looking forward to taking your business to the next level.
Rich Candy, Director
Rich Candy has a BSc in Computer Science and Physics and over 25 years of application development experience. He's been developing and marketing websites since working for an Internet startup in London in 1995. Since then he's amassed an extensive knowledge of website design and website and email marketing.
What makes Rich a cut well above your average geek is his understanding of design and marketing. Rich can talk about the Web in plain English, he avoids techno-babble and won't use technology just for the sake of it.
After running a successful website design company in New Zealand for ten years, Rich saw a gap in the market and came up with the idea of creating low-cost website design packages. He wants to provide a practical solution for small businesses on lower budgets and give them the benefits of having a well-designed and carefully planned website.
For larger projects Rich works with a network of highly qualified and experienced freelance design and marketing professionals based in Australia and New Zealand. No project is too small or too big!
Contact us now for smart, sensible Web marketing advice.