How Will Blogging Help YOU?
Last weekend blogging took center stage at Walkeys Media Conference and I was on the panel of blogging experts.
When I got invited to speak at the Walkley Media Conference I almost turned it down as it would mean spending a weekend in the big city(Brisbane) away from my family and the sandy Noosa beaches.
But my mission this year was to do as much public speaking as possible and spread my passion for blogging and blog marketing tips as far as possible so I said yes.
I'm so glad I did because it turns out The Walkley Foundation is a big name in the media world here in Australia and there were some Australian media hoi poloi both speaking at and attending the conference. So I got to hear, meet and talk to some hot media peeps and spend a whole weekend musing on the future of journalism, digital media and storytelling with them. It was an honor and a pleasure.
This year the conference theme was What's the Story? Inventing the Future. The talks I went to were fascinating and, if not directly related to blogging, relevant because we bloggers are part of the media. We are writers, authors, journalists, publishers and creative storytellers and it's an exciting place to be.
The Blogging as a Business Proposition Panel
I sat on this panel with: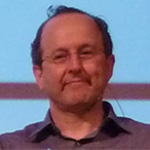 • Jonathan Tasini (chair)
Official bio: Author, president Emeritus National Writers Union in the USA and publisher at Working Life.
What's he really like? Jonathan is an incredibly intelligent, passionate and driven man. He's got high ideals and has been to jail to stand up for them. He's a brilliant speaker who can knock back the red wine like nobody's business. He's also a keen MAMIL (Middle Aged Man in Lycra) who's looking forward to a well deserved biking holiday in New Zealand while he's visiting us down under.
•
Mark Bahnisch
Official bio: Sociologist, writer and founder of the popular blog Larvatus Prodeo.
What's he really like? Mark remains a man of mystery. We only got to speak just before and after the panel. The photo on his blog shows a formidable business man but in real life Mark was an friendly, charming man about town.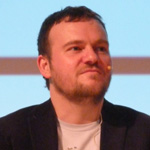 • Tim Burrowes
Official bio: Founding editor of Mumbrella a blog dedicated to Australian media and marketing.  Tim's edited magazines in the UK and the Middle East and was twice named the British Society of Magazine Editors' business editor of the year.
What's he really like?  Tim's clever, funny and very polite. He graciously answered all my nosy and personal questions about his highly popular and cash flow positive blog which is run by a team including four writers and a sales person.  Tim is an avid supporter of Southampton Football Club but don't hold that against him. This man is a shining beacon of hope for all wannabe writers and bloggers.
Queensland University students covered this blogging panel for the Walkley blog.
Here's an overview of my message and tips for other writers and small business owners who are interested in blogging.
Blogging as a Business Proposition
How do you build and sustain a captive audience for your blog or website and what tools are at your disposal to engage with these newly created online communities?
For 10 years I could never get a job unless I met the client in person. Then I started blogging and gained clients all over Australia and around the world.
My blog Get In the Hot Spot was an experiment, a creative outlet where I shared travel stories but it built trust and made people want to work with me, not because of my qualifications and work experience, but because of the personal experiences I shared.
To begin with I didn't blog about business. I wrote personal stories about how we sold our home, furniture and our children's toys to move to Central America. They weren't impressed. Or what it's like to have such a realistic nightmare you run out of your hotel room screaming and, unfortunately, stark naked. They weren't impressed either.
What can I say? I guess stories like those resonated with people and stopped me from sounding like one of those boring experts we all try to avoid.
So blogging from my home in Noosa has helped me network and make strong connections with people all over the world. It's helped me sell more of my services and now I also sell my book, affiliate products and advertising.
Unlike a static website, a regularly updated blog entices people back. Blogging keeps your business to mind so when people need your services they automatically think of you. It enables permission marketing when people subscribe to your blog and turns readers into a marketing team who spread the word about you.
Blogging for business helps you:
Find and convert clients.
Retain them and get repeat business.
Improve your search engine ranking.
So how do you build an audience to your blog?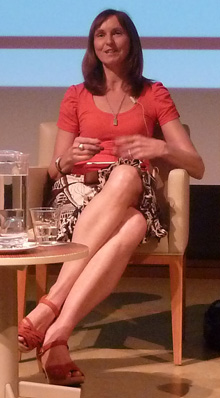 First write short and compelling headlines which are easily shared on social media outposts like Twitter and Facebook.
Many people will only ever read the headline for your blog post.
No matter how good your content is, if the headline isn't compelling people won't click on it on Twitter or Facebook. They won't open your email update unless the subject grabs them.
There are many ways to find new readers for your blog like Twitter and Facebook, commenting on other blogs, joining forums and search engine optimization. I've tried them all but the best way to find new readers is guest posting.
Guest posting is writing a blog post for someone else's blog free of charge. Now why would you do that? I'm a professional writer so the idea of writing free for someone else didn't thrill me.
But, if you can find, and guest post on big blogs that your potential readers already re
ad, that can send thousands of targeted visitors to your blog. I've written guest posts on everything from travel to business marketing and personal development in a few areas and now I've stopped thinking of guest posting as giving away your best work and consider it free prime time advertising.
So, if thousands of readers visit your blog how do you get them to stick around? How do you turn casual blog visitors into loyal readers and customers?
There are 5 keys to keeping your blog readers:
1. Professional blog design. First impressions count. You only have 5 seconds to convince a new blog visitor you're credible and your blog is worth reading. Otherwise you'll never see them again.
2. Great content. Compelling headlines will get people to your site but you have to deliver on that promise.
3. Targeting your blog readers. Work out who your ideal readers are, why they come to your blog and really help them. Be their best friend.
4. Commit to blogging and be patient because you won't see results overnight.
5. Tell personal stories because those are the posts that will resonate with people, build trust and make them want to work with you.
What tools will help you with blogging?
These are six free tools I use:
WordPress – The biggest and best blogging platform. If you haven't started blogging yet choose WordPress.
The Akismet WP plug-in which catches spam comments. Successful Blogging was set up in March this year and it's received over 5,500 comments. Over 3,000 from genuine blog readers and 2,500 from spammers which automatically ended up in the spam folder thanks to the Akismet spam catching plug-in.
The WordPress Editorial Calendar plug-in which allows you to plan and schedule your blog posts in advance and makes content planning easier.
Hootsuite – Hootsuite is a social media management tool with a free version available which allows you to manage Twitter account and Facebook pages from one interface.
Rapportive is an add on to your email package which tells you if a contact is on Twitter, Facebook or Linkedin then allows you to follow them directly from your email account.
Google Analytics – So you can see which of your posts are the most popular, track where your traffic comes from and watch your blog grow.
Blogging is an effective and cost effective business marketing tool but only if you love your topic.
Only if your blog design makes you look as good as you are.
Only if you understand who your readers are and what they need then give it to them.
Only if you stand out from the crowd by daring to tell your personal story.
Blogging alone isn't a good business proposition but blog marketing is a great way to grow your business.
Don't just take my word for it. Get blogging so you can experience it for yourself.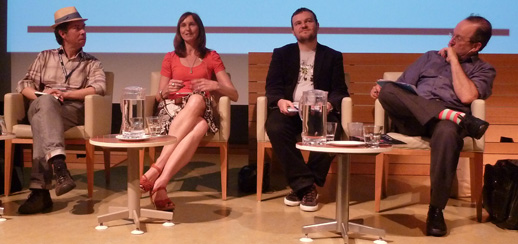 Thank you to:
The Walkley Foundation and Media, Arts and Entertainment Alliance team for organising the conference and entertaining me.
My co-panelists and speakers for inspiring me to keep creating, experimenting and pushing the boundaries.
All the conference attendees who talked to me about blogging and shared their hopes, fears or dreams. I'm cheering you on.